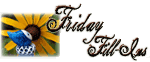 1. All children alarm their parents, if only because you are forever expecting
them to just listen and to obey their parents all the time
.
2. Show me a good loser and I will show you a
what a real winner is
.
3.
Eating my favorite blueberry cheesecake
is like eating an entire box of chocolate liqueurs at one time.
4. Too bad that all the people who know how to run the country are busy
living their simple lives
and
trying to make ends meet.


5. I have yet to hear a man ask for advice on how to combine
work
and
leisure
.
6. It is impossible to think of any good meal, no matter how plain or elegant, without
meat
or
veggies
in it.
7. And as for the weekend, tonight I'm looking forward to
a dinner with my family
, tomorrow my plans include
doing a last minute back to school shopping with Symone
and Sunday, I want to
hang out with some college friends
!
Join Us
HERE